Dogwoods - A Sterling Silver Ring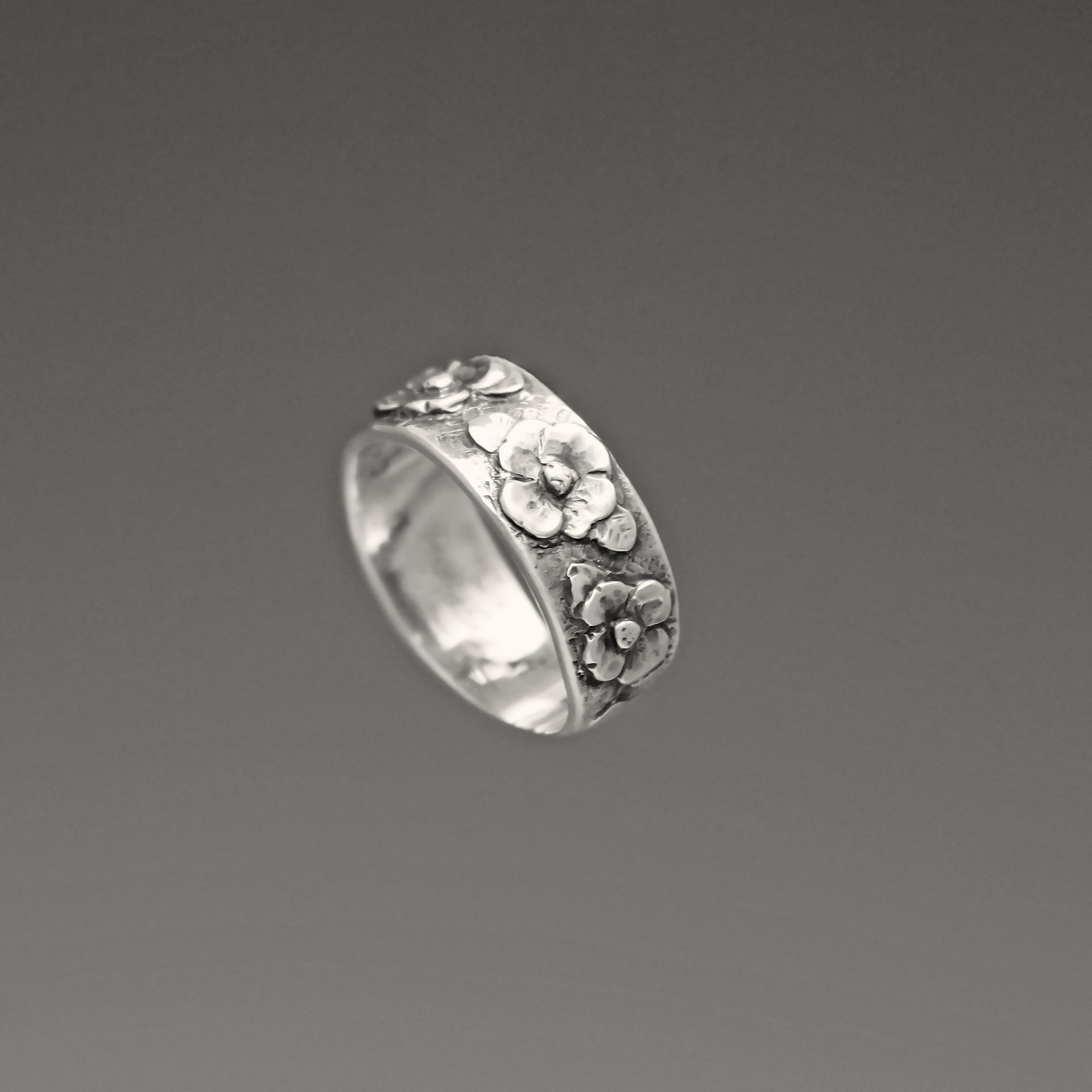 Dogwoods - A Sterling Silver Ring
The five (5) Dogwood flowers that encircle this ring, were hand designed and sculpted in metal. Two sheets of 22G sterling silver are used in the ring design. The top layer is the chase and repousse' dogwood design, and the bottom layer is soldered inside the ring for your comfort; it ensures a smooth wear and fit. The metal is oxidized to highlight the Dogwood flowers. The ring size is 8.5, and is 0.3 inches wide.
Not your ring size; just email us (normily@msn.com), with your ring size, and we will custom size your Dogwood ring.
Chase and repousse' begins when the design is transferred to metal; repousse' is done from the reverse side pushing the metal out with planishers and hammers. From front and reverse sides, chasing begins with liners and planishers to furrow the metal, shape and texture.
Note: due to inconsistencies in using digital photography, equipment and monitors, the colors shown may not be true to their actual color. Please expect a slight color shift.