Mosaic Tile Sterling Silver Ring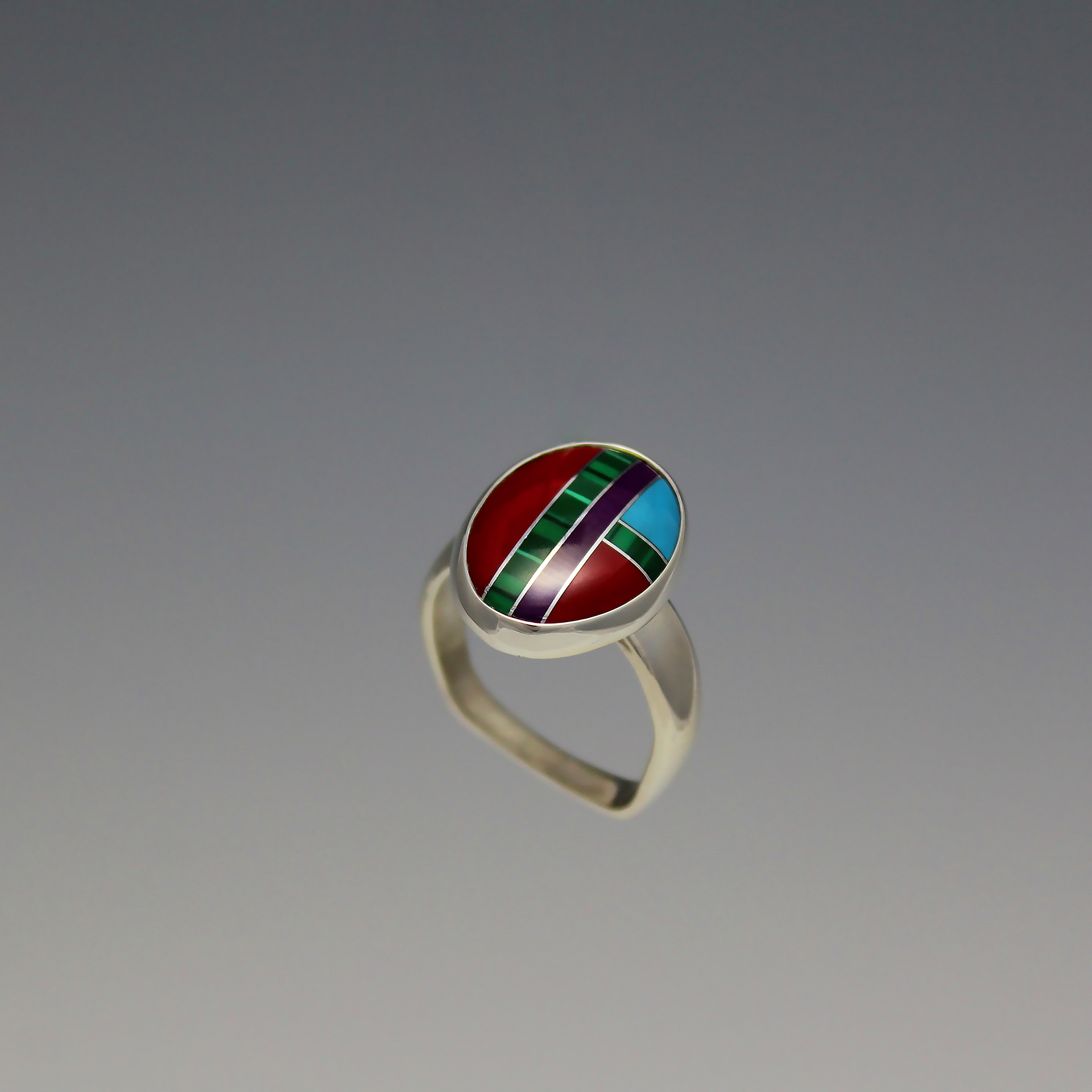 Mosaic Tile Sterling Silver Ring
An oval Mosaic Tile cabochon (.75 x .55 inches) is bezel set on a sterling silver flat-bottom ring shank. The squared off band keeps your ring upright, and keeps it from twisting, spinning and turning on your finger. Also, if you have larger knuckles, turn it sideways when putting it on; you'll find it will go over your knuckles easier. The ring shank measures .1 inches wide at the bottom, and .2 inches wide on each side. The ring is a size 7 3/4.
Check out the matching earrings on our website!
Note: due to inconsistencies in using digital photography, equipment and monitors, the colors shown may not be true to their actual color. Please expect a slight color shift.