Shattuck - Sterling Silver Ring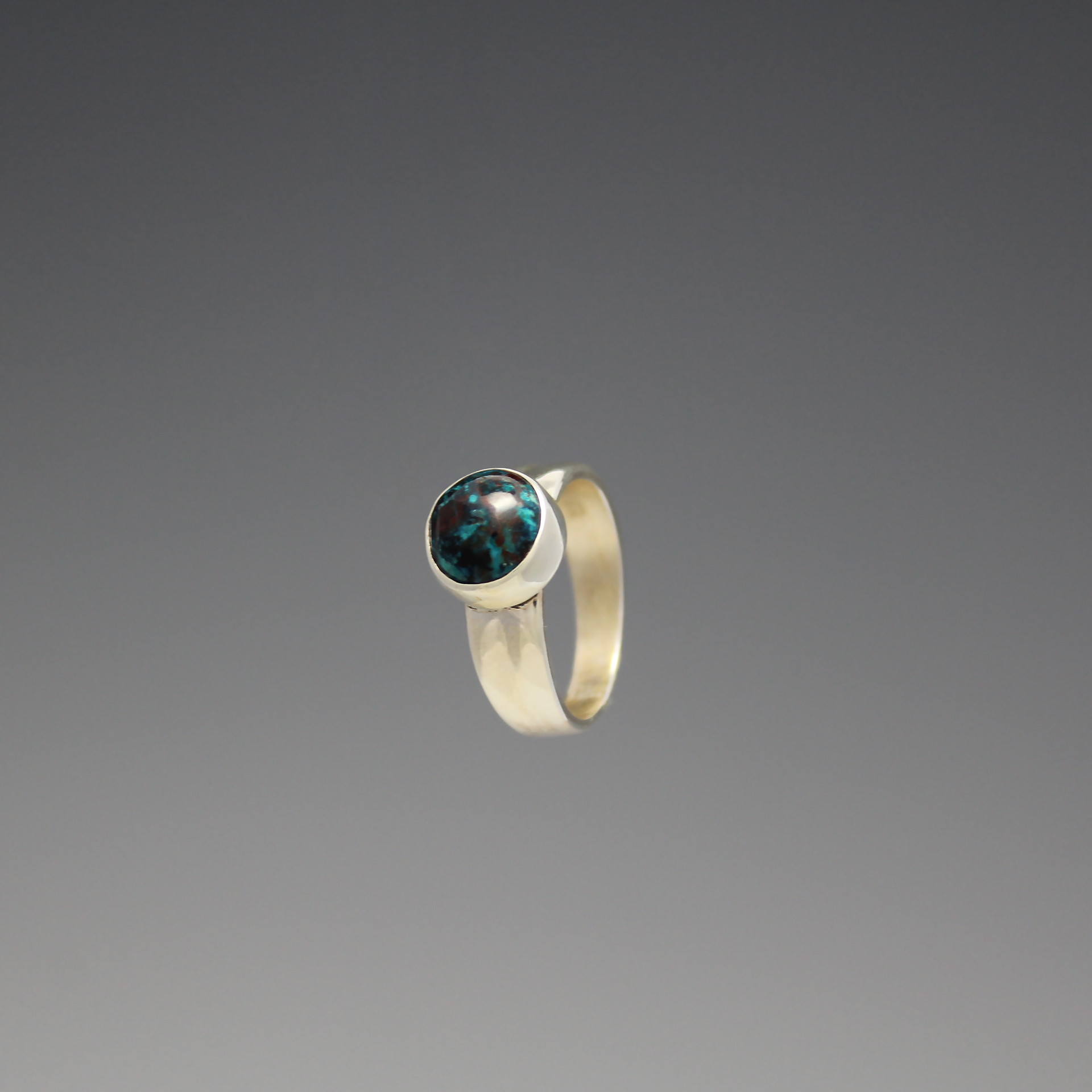 Shattuck - Sterling Silver Ring
The Shattuck gemstone (with a .375 inch circumference), is set in a .925 sterling silver setting. The ring band is .266 inches (at the widest point), and .2 inches (at the narrowest point). The ring is a size 9.
The Shattuckite is an uncommon copper mineral that is highly regarded for its vivid blue color. It is named after the Shattuck Mine in Bisbee, Arizona, where this mineral was first discovered.
Note: due to inconsistencies in using digital photography, equipment and monitors, the colors shown may not be true to their actual color. Please expect a slight color shift.