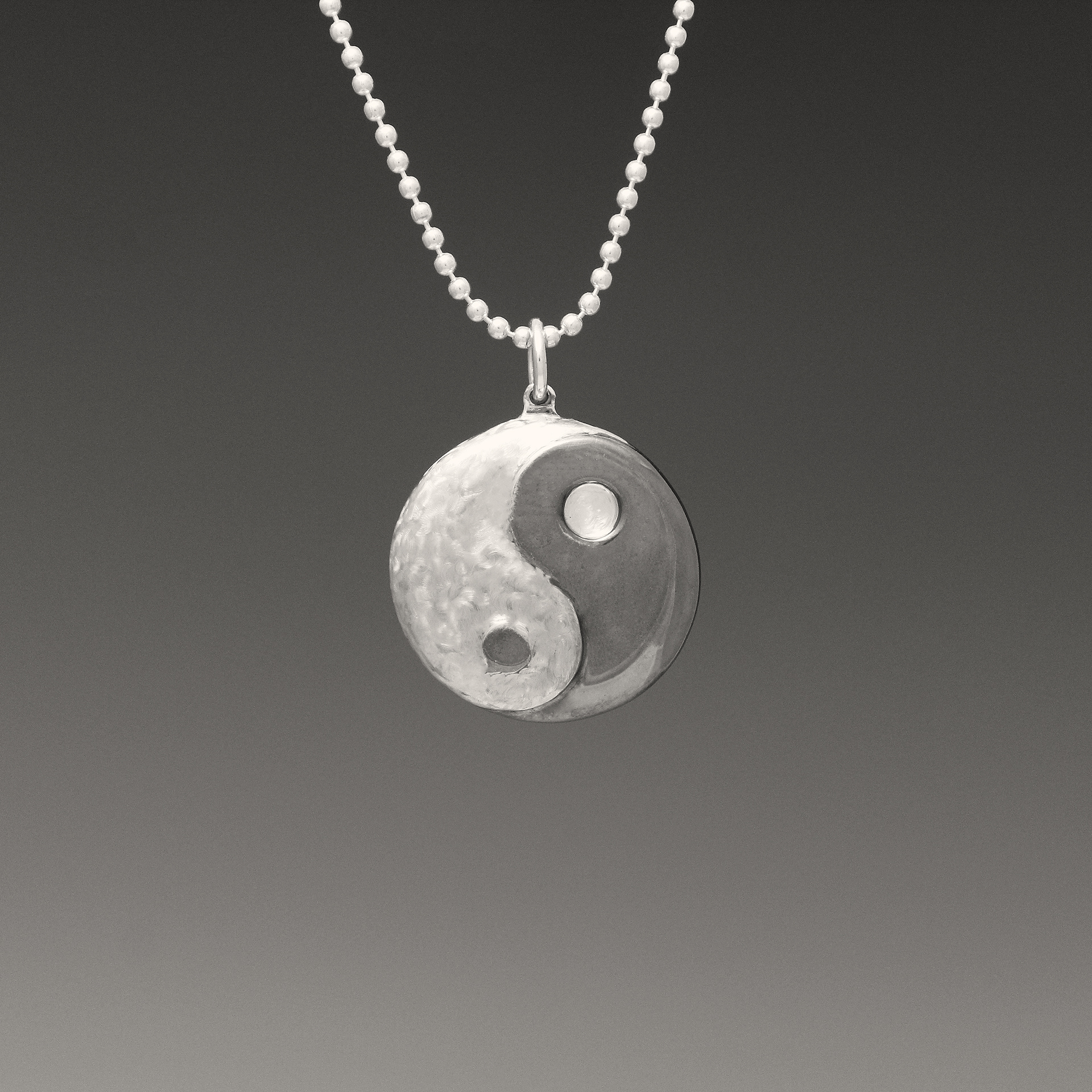 Ying and Yang Pendant
The chase and repousse' designed Ying and Yang pendant is sculpted in sterling silver. The round handmade pendant is oxidized to highlight the sculpted design, and has a 1.1 inch circumference. The pendant is placed on a sterling silver 18 inch bead chain.
Note: due to inconsistencies in using digital photography, equipment and monitors, the colors shown may not be true to their actual color. Please expect a slight color shift.